Come see High Point Ballet perform The Nutcracker and check out the soaps that the show inspired in us.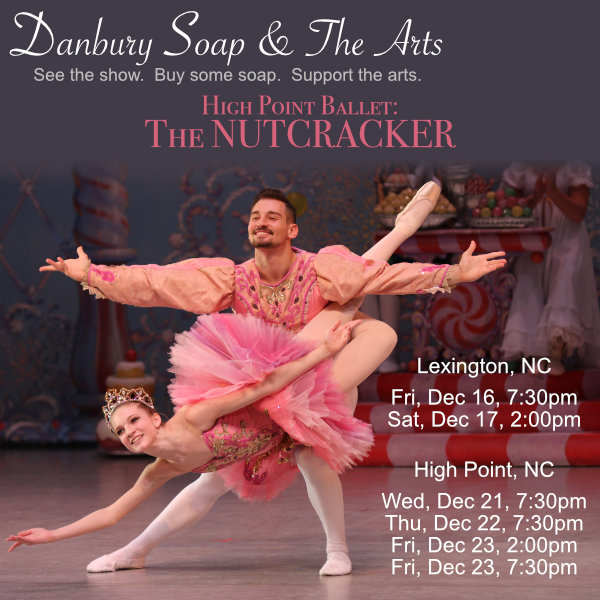 When
Where
Friday, December 16, 2016, 7:30pm
Saturday, December 17, 2016, 2:00pm
Smith Civic Center
217 S Main St
Lexington, NC
Wednesday, December 21, 7:30pm
Thursday, December 22, 7:30pm
Friday, December 23, 2:00pm
Friday, December 23, 7:30pm
High Point Theatre
220 E Commerce Ave
High Point, NC
Look for the Danbury Soap table in the lobby. Proceeds from soap sales help support High Point Ballet.
Soaps inspired by the show:
Pastry Chef's Buttercream