Here is another soap inspired by On Broadway.  When I first had the idea for the Hot Honey Rag soap, I thought it would be great to create a soap that not only smells like honey but also looks like honeycomb, but how?  I wondered if bubblewrap could possibly do the trick and not end up completely embedded in the soap.  I am happy to report that it was a great success.  Hot Honey Rag has a pleasantly warm honey aroma and even looks like honeycomb!
Today's assignment was to photograph the soap.  Normally, I can set up the photo, take a few shots, change everything around, take a few more shots, and really play around until I end up with something I like.  Of course, once you start drizzling honey on things, there's only so much rearranging that can take place before it looks like your 2-year-old has been "cooking" again.  I found an arrangement of the bars that I liked and called out with confidence, "Queue the drizzle!"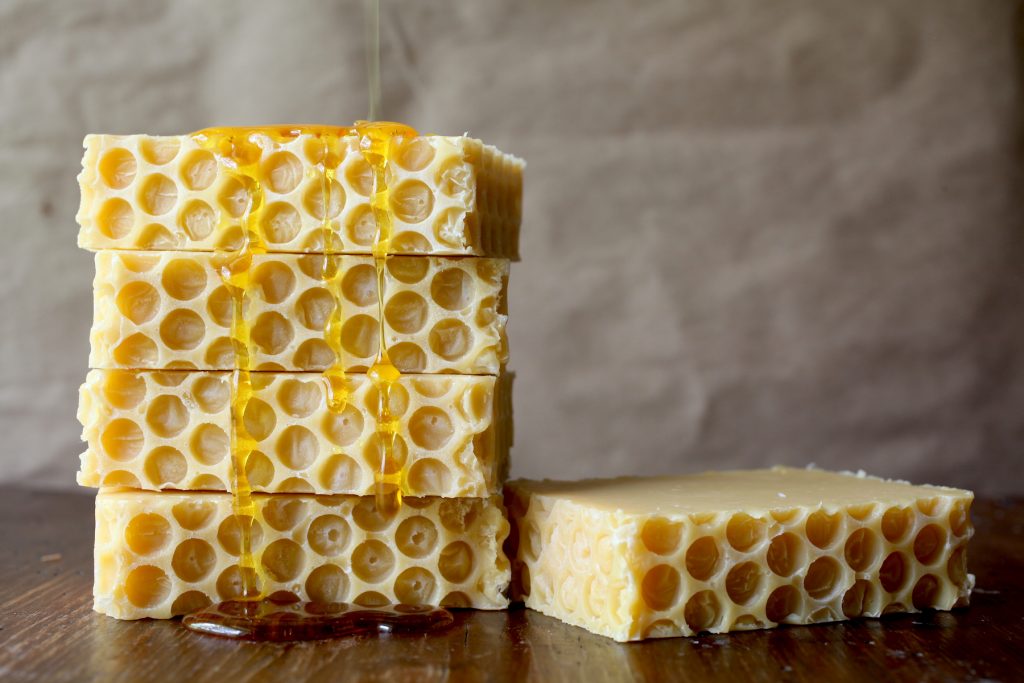 For those collectors out there, we now have in the store a limited edition of 5 bars of Hot Honey Rag, still dripping with sweet honey from the photo shoot. You had better act quick… these bars won't stick around!
Hot Honey Rag Soap is now available in our online store, DanburySoap.com