Our new Tobacco Vanilla Soap, dubbed An American in Paris, is another On Broadway inspiration.  The flavor features the rich, earthy scent of dried tobacco perfectly blended with the sweet, warm scent of vanilla.  We topped off the brown and tan swirl with a drizzle, which looks amazingly like chocolate and caramel.  Yum!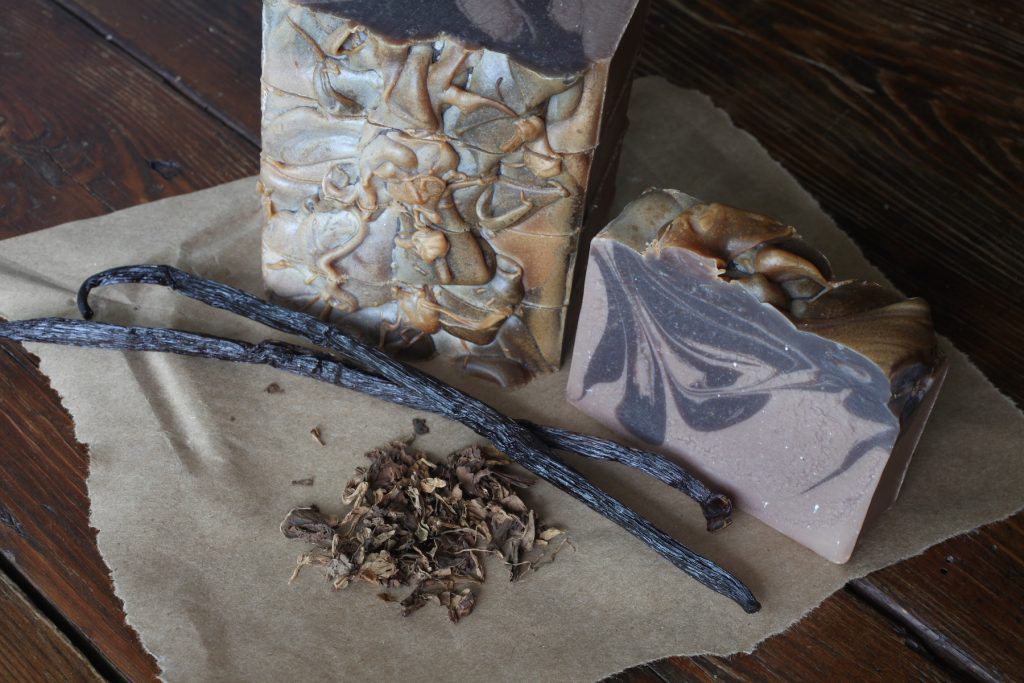 I have always loved the smell of dried tobacco.  I remember stepping into an old tobacco barn on a third grade field trip and being shocked at the smooth, pleasant aroma.  This combination works great for both men and women.
Tobacco Vanilla Soap is now available in our online store, DanburySoap.com.